Klik gambar untuk lihat galeri
[Description]
1. Long-lasting Color
It lasts vivid color for a long time with Stay Coating Layer and Fast Dispersing Technique
2. Sliding smoothly! Perfect Adhesion
The color pigment is applied thinly and densely on the lips and the velvety powder capsule gives a smooth finish to achieve a light and long lasting matte finish.
3. Moist Care for Lips
Water-holding system, european plum seed oil and mango seed butter ingredients keep your lips moist.

[How to use]
1. Take the appropriate amount and gently apply along the lip line.
2. If you want to create a clearer lips, apply it to the inside of your lips more.
※ Color Layered TIP
* Make the most beautiful lips in the world

- Condition

: NEW
- Contents

: 1.7g
- Options : Tuliskan Options Yang Diinginkan Pada Kolom Variants
#01 RD01
#02 PK02
#03 OR03
#04 CR04
#05 PK05
#06 RD06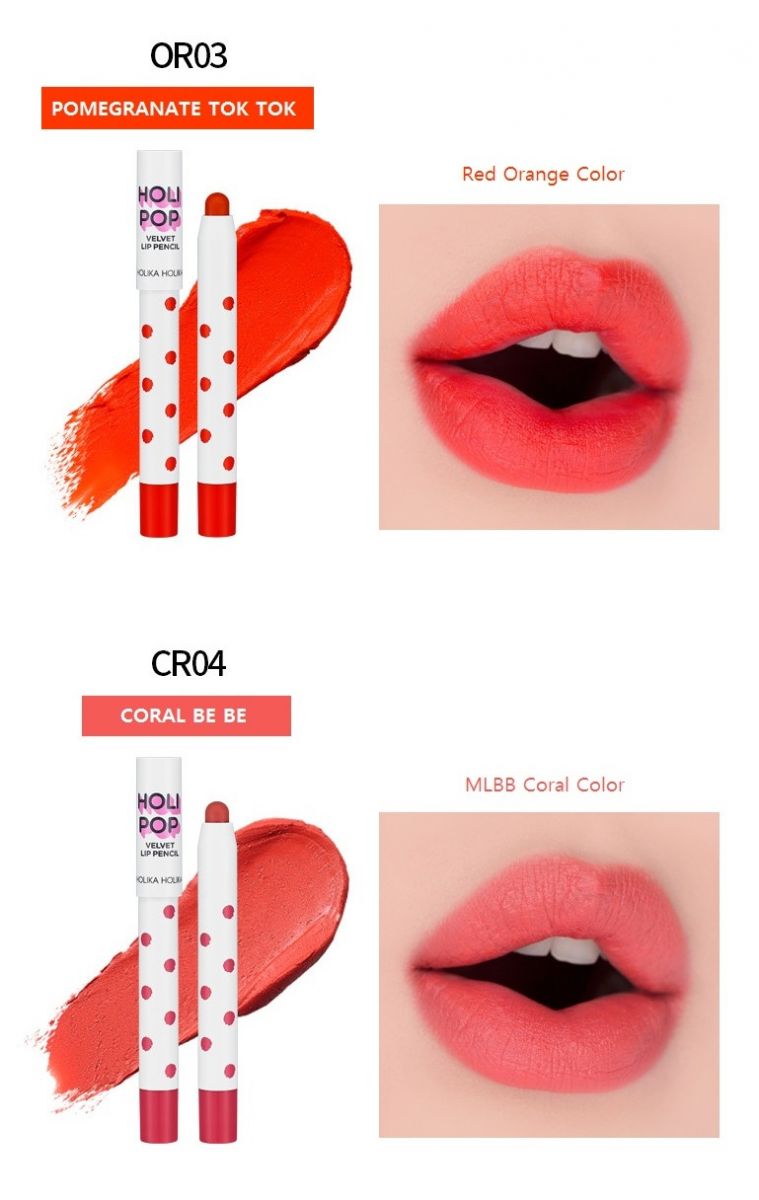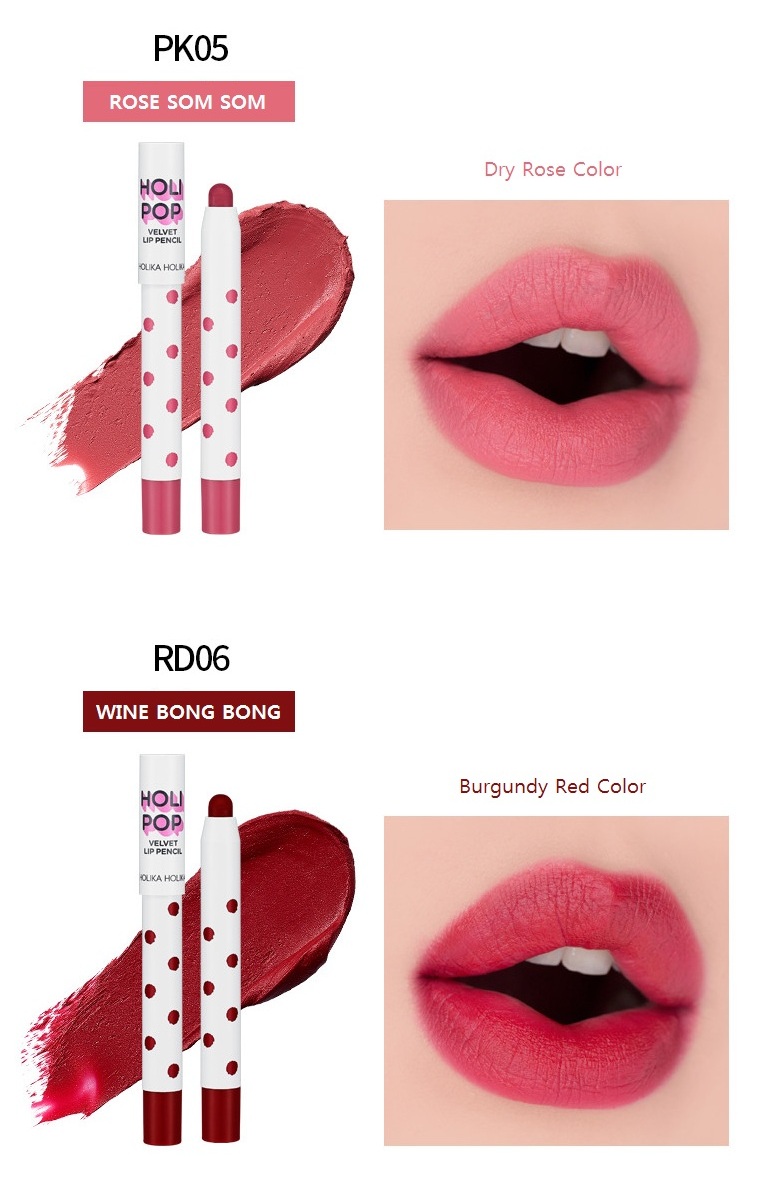 # Please Bear in Mind That Photo May Slightly Different From Actual Item in Terms of Color
Due to the Lighting During Photo Shooting or the Monitor's Display
# MFD or EXP?
Date on the product can be EITHER the manufactured date OR the expiration date.
If you see the Korean word "제조," then it is the manufactured date.
If you see the Korean word "까지," then it is the expiration date.
Detail Produk
Import From
South Korea
Shipped Korean
10 Hari - 20 Hari
HOLIKA HOLIKA Holi Pop Velvet Lip Pencil - 1.7g