Klik gambar untuk lihat galeri
[Description]
1. It delicately fills your eyebrows, creating a natural and sophisticated eyebrows like a professional.
2. It can be expressed delicate colors with hard type texture, and natural look without clumping with matte finish.
3. Contains the long-lasting sebum powder, it keeps the eyebrow shape and color without being removed for a long time.
[How to use]
Take an appropriate amount of the contents into your hands or brush and apply it gently to the eye area.

- Options : Tuliskan Options Yang Diinginkan Pada Kolom Variants
#No. 1 Light Brown
#No. 2 Brown
#No. 3 Deep Brown
#No. 4 Grey Brown
#No. 5 Pink Brown
#No. 6 Dark Brown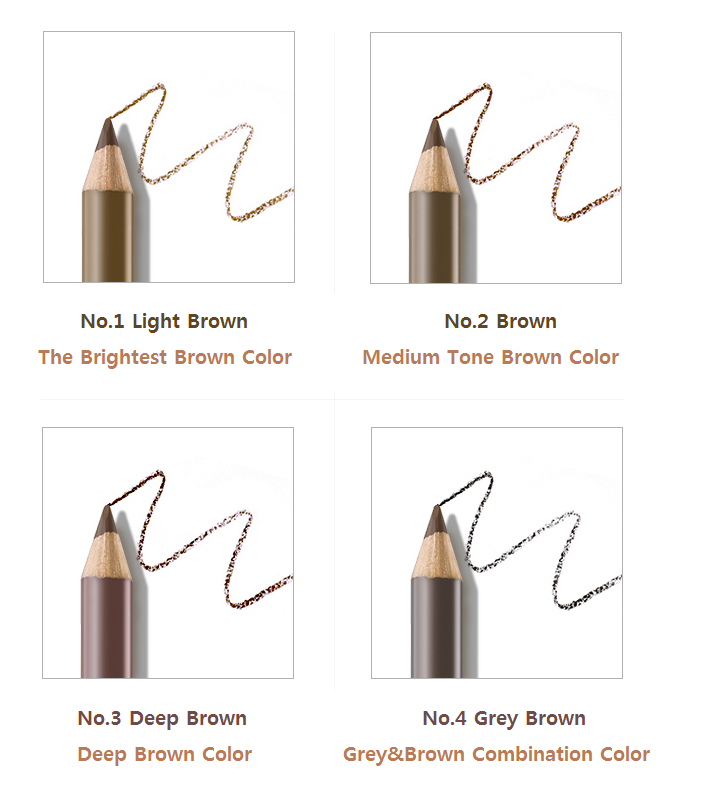 - Condition

: NEW
- Contents

: 3g
# Please Bear in Mind That Photo May Slightly Different From Actual Item in Terms of Color
Due to the Lighting During Photo Shooting or the Monitor's Display
# MFD or EXP?
Date on the product can be EITHER the manufactured date OR the expiration date.
If you see the Korean word "제조," then it is the manufactured date.
If you see the Korean word "까지," then it is the expiration date.
Detail Produk
Import From
South Korea
Shipped Korean
10 Hari - 20 Hari
ARITAUM Matte Formula Eyebrow Pencil - 3g