Klik gambar untuk lihat galeri
[Description]
Balm foundation cushion that melts into the skin.
The balm foundation texture consists of elastomeric geeling system, allowing the formula to melt into the warmth of skin providing natural flawless glowing skin.
High moisture melting balm consists of nutrition that gives moisture for a day.

[How to use]
1. Take the proper amount of ingredients into the built-in puff and spread it over your face.
2. If you need make-up, please make it lightly at any time.
- Condition

: NEW
- Contents

: 12g (SPF50+ PA++)


- Options : Tuliskan Options Yang Diinginkan Pada Kolom Variants
#101 Ivory
#201 Beige
#301 Honey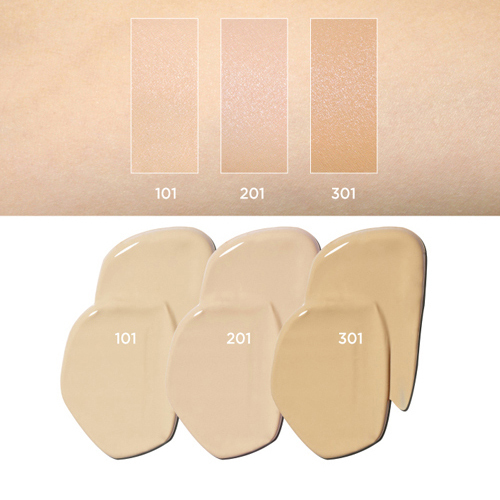 # Please Bear in Mind That Photo May Slightly Different From Actual Item in Terms of Color
Due to the Lighting During Photo Shooting or the Monitor's Display
# MFD or EXP?
Date on the product can be EITHER the manufactured date OR the expiration date.
If you see the Korean word "제조," then it is the manufactured date.
If you see the Korean word "까지," then it is the expiration date.
Detail Produk
Import From
South Korea
Shipped Korean
10 Hari - 20 Hari
MOONSHOT Face Perfection Balm Cushion - 12g (SPF50+ PA++)